Montezooma's revenge
Posts: 171
Joined: Thu Mar 13, 2014 7:29 pm
Coaster Count: 2136
Contact:
Yours is the first post here in several months David
Great to meet you.
---
Well, lets keep that thing going then, I guess.
My name would be Martin, and I'm from the Netherlands.
About 18 years ago now, my brother one day came home with the original rollercoaster tycoon, and I quite got into that.
(After initially not understanding how to build a queue line for a swinging ship, sigh)
Now I wasn't that into IRL coasters, and I especially was scared of inverting ones.
A few years later our car broke down in germany, and I was happy to visit movieworld, and we rode Cop Car Chase, which I did not know inverted.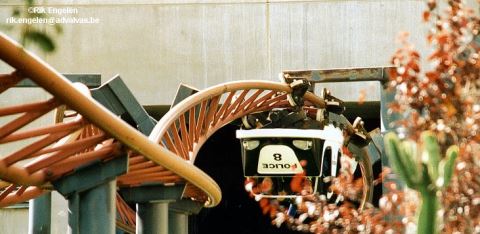 The loop in the dark I hardly noticed, but that heartline freaked me out.
Bunch of years later I actually went on Looping Star at Slagharen (Likely aprox 10 to 15 years ago)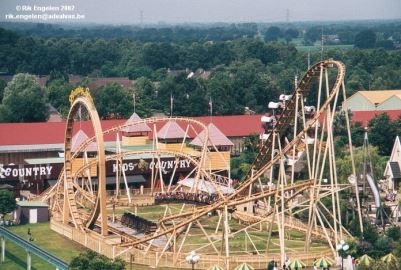 And found out I no longer had issues with inversions, and to this day I don't know why I did...
The last years I've seen my interest in the rollercoaster games reignited with Parkitect and Planet Coaster, and developed a significantly stronger interest in these wooden or steel machines, and ended up visiting Heide Park last year.
And I totally loved the rollercoasters...
...and I wanted to ride more...
Having possibly doubled my credits last year, I figure it should be no problem at all to do so again this year, hehe...
Really looking forward to the likes of Helix, Balder, Wildfire, etc.
Also, RIP to my first credits, though Looping Star is being relocated...
Current favourite park, likely Heide Park, though I also really wish to revisit the Efteling one day.
---
Greetings: My name is Gus. I've recently rejoined and am looking forward to seeing all of you again.

Gus Bilderback
San Antonio, Texas
---
Hi there! My name's Juan José and I'm from Spain. Nice to meet you all
---
Welcome Juan
Paul Samuels
Trips Gorilla
paul.samuels@coasterclub.org
---
Hi, my name is Åsa and I live in Gothenburg, Sweden. Also my daughter Ellen is a member in the club. Hopefully we can join you when visiting Liseberg in June on Scandi Trip. We have been members since 2011 and participated 2012 on the club trip to Thorpe Park. Cheers
Åsa Andersson
---